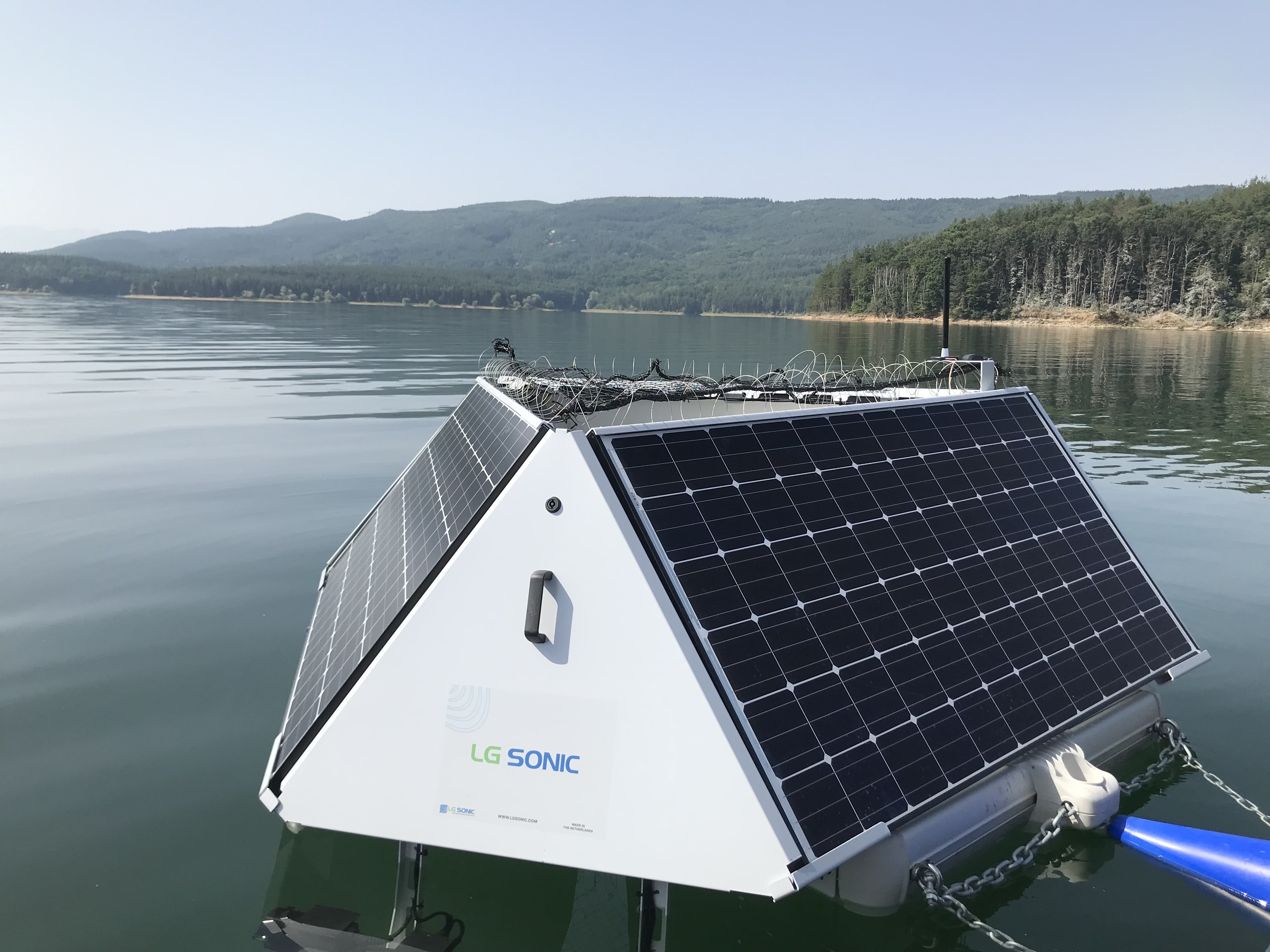 SOFIYSKA VODA HAS COMMISSIONED A SENSOR SYSTEM FOR WATER MONITORING IN THE ISKAR DAM
The device monitors the water in the dam in real time and if necessary, decreases the amount of the phytoplankton through ultrasound
---
30.07.2021
The floating LG Sonic buoy for monitoring of the water quality in the Iskar Dam has been successfully installed and is already transferring real time data to the system of Sofiyska Voda, part of Veolia. A few hours after the successful lowering of the device in the dam, the first data on turbidity, pH, temperature, dissolved oxygen, phytocyanin and chlorophyll were visualized in real time. The specialized software automatically makes a forecast based on the received data.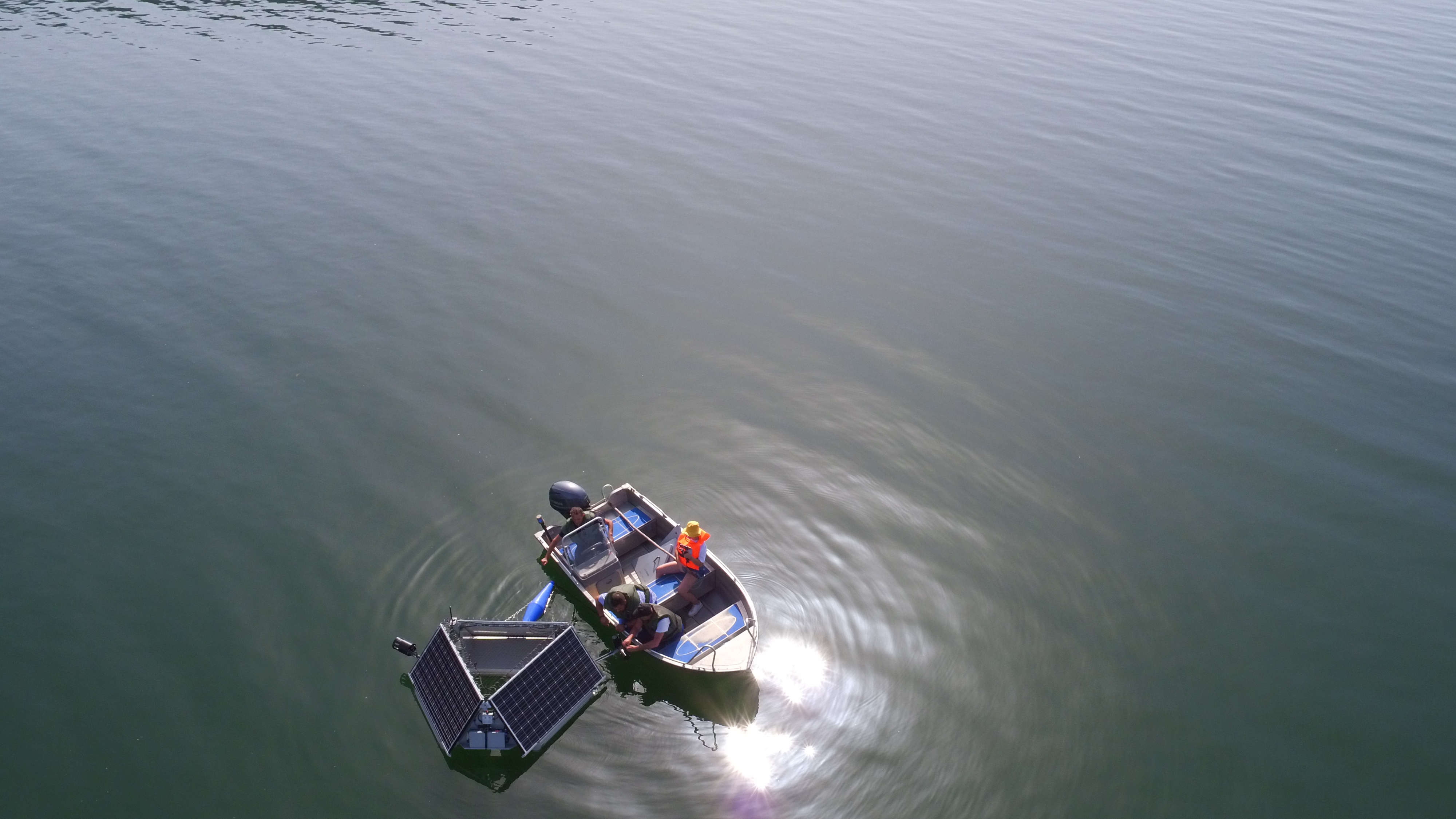 The buoy has 5 sensors and ultrasound transmitters, as well as integrated alarms, in case deviation is detected in the indicators. The device is energy independent due to its solar batteries. It transfers data to a web-based software, through which the ultrasonic technology for algae regulation is controlled remotely. Thus, it is not allowed for algal bloom to lead to deviations in the parameters of the water in the water body. The introduction of the technology aims for even cleaner raw water to reach the potable water treatment plants under constant control.
Sofiyska Voda, operated by Veolia, is the first WSS operator on the Balkans to implement a sensor system in its main water source – the Iskar Dam, which provides nearly 80% of the potable water to the capital. The company is part of Aqua3S, an international project with EU funding under the Horizon 2020 program, together with six more European cities.
The installation, commissioning and operation of the system were carried out entirely by Sofiyska Voda's teams, a proof of the professionalism of company employees to implement with expertize innovations into practice.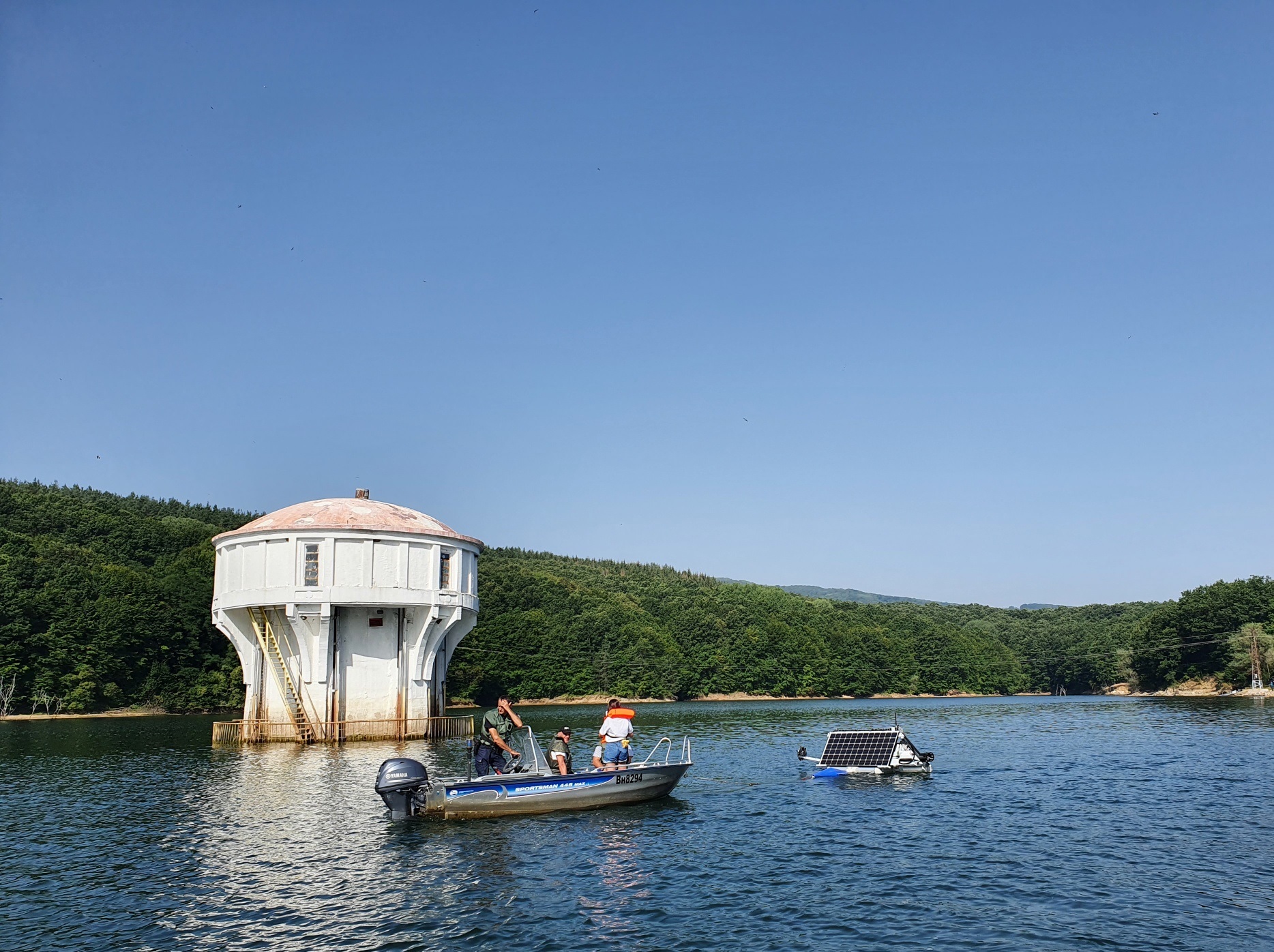 The integration of the LG Sonic buoy is another effort of Sofiyska Voda as part of the Veolia Group to manage with high quality and more effectively the resources through digitalization and technological development in order to provide reliable services of higher-quality to the customers.