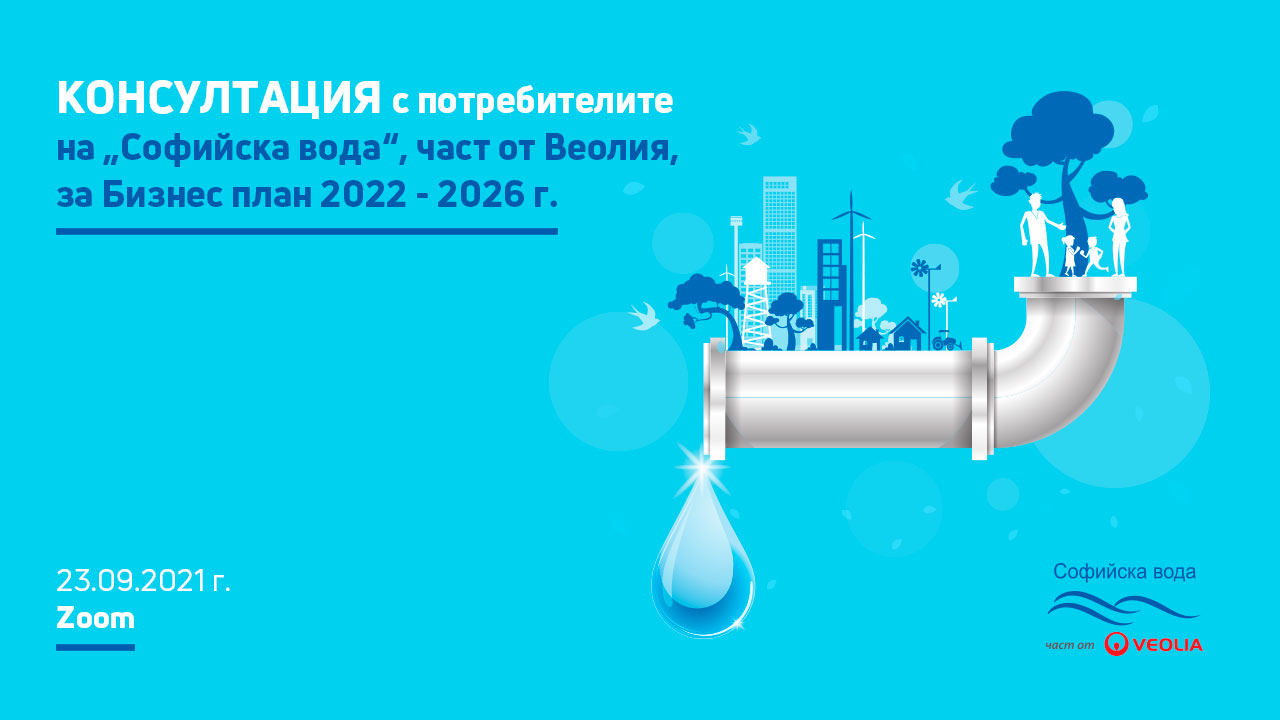 Sofiyska Voda held a consultation with customers on Business Plan 2022-2026
---
23.09.2021
Sofiyska Voda, operated by Veolia, held an open consultation with customers on Business Plan 2022-2026 on 23 September 2021 at 9.00 a.m. using the Zoom platform.
The consultation was attended by the Executive Director of the company – Vasil Trenev, his deputy - Stanislav Stanev as well as Lyubomir Filipov – Strategic Partnerships and Regulation Director.
They presented a report on what had been implemented during the expiring regulatory period 2017-2021 and a detailed plan for the next regulatory period.
Over the last 5 years, the size of the investments the company has implemented is BGN 222.1 million. Over the period 2022-2026, the planned investments in Sofia are almost BGN 219 million. The company also aims at reducing the water losses along the network to 33.29%.
The business plan of Sofiyska Voda is about to be filed, discussed and voted in Sofia Municipal Council, as well as in the Energy and Water Regulatory Commission.
By conducting the consultation with the customers, Sofiyska Voda AD complied with the provisions of art. 26, par 1, item 1 of the Ordinance on the Regulation of the Quality of the Water Supply and Sewerage Services, letter "b".
For details about what has been implemented during the current regulatory period 2017-2017 and what is planned for the period 2022-2026 click here.