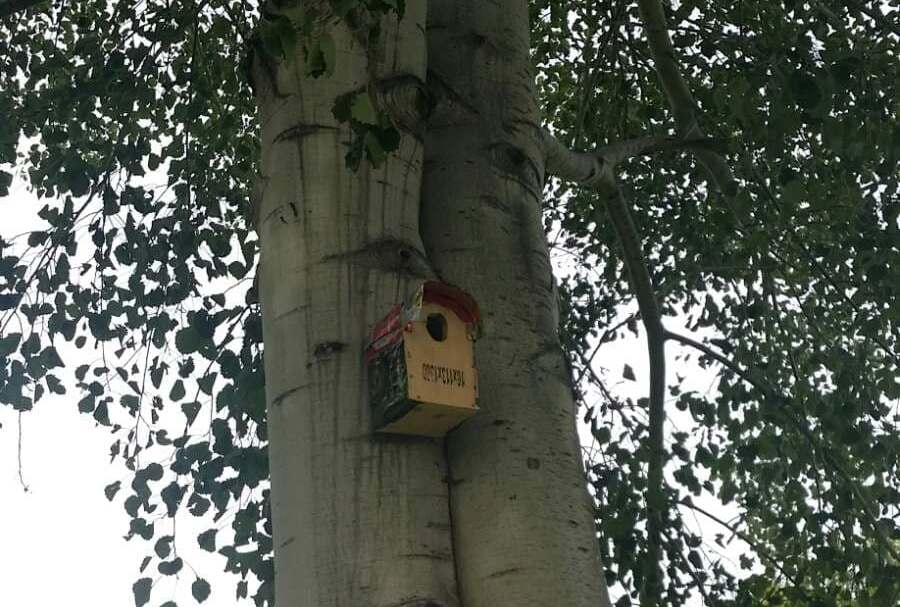 On World Environment Day we placed 9 new bird houses and feeders, as well as insect hotels
Today, on World Environment Day, we placed 6 new bird houses, 3 feeders and 2 insect hotels on the territory of Bistritsa Potable Water Treatment Plan
---
28.07.2020
Today, on World Environment Day, we placed 6 new bird houses, 3 feeders and 2 insect hotels on the territory of Bistritsa Potable Water Treatment Plant. The initiative is part of the daily care of Sofiyska Voda for the preservation of the biodiversity on its sites. The painful subject of biodiversity today is also the main accent in the celebration of the World Environment Day. The day is a call for a certain conduct and action, for combatting the accelerating extinction of species and destruction of nature, because all living creatures on the planet are interconnected in life's net. This year the focus is on what we could do, how to act in the name of nature (act#ForNature).
In 2019 Sofiyska Voda, operated by Veolia, managed to take a complete picture of the biodiversity on two of its sites – the potable water treatment plants Bistritsa and Pancharevo. The Scientific Research Sector of Sofia University St. Kliment Ohridski was entrusted with the study. Within several months the team of young scientists managed to "record" over 200 different plant and hundreds of vertebrate, invertebrate, bird and insect species. They included 35 bird species and 65 insect species, for which food and shelter were provided today.

The biodiversity research project in Sofiyska Voda has continued this year. Its second stage started in mid-April. This time it is on the territory of the wastewater treatment plant and in the area of the third smaller potable water treatment plant in Mala Tsarkva. The team of biologists will continue working until the middle of July. So far the team has already met a fox and a badger, as well as a large population of herring-gulls, which for several years already have found food and habitat constantly near Kubratovo in peaceful coexistence with storks.
This year, on World Environment Day, the UN reminds us that nature is "sending us a message" and shows us that we are on the verge of a collapse. It's time for us to wake up and take note of this, to reinvent our relationship with nature. "Time for Nature" has come. And this is one of the reasons for the Organization to launch an active program in the decade 2021–2030 on recovery of ecosystems and the relation between people and nature