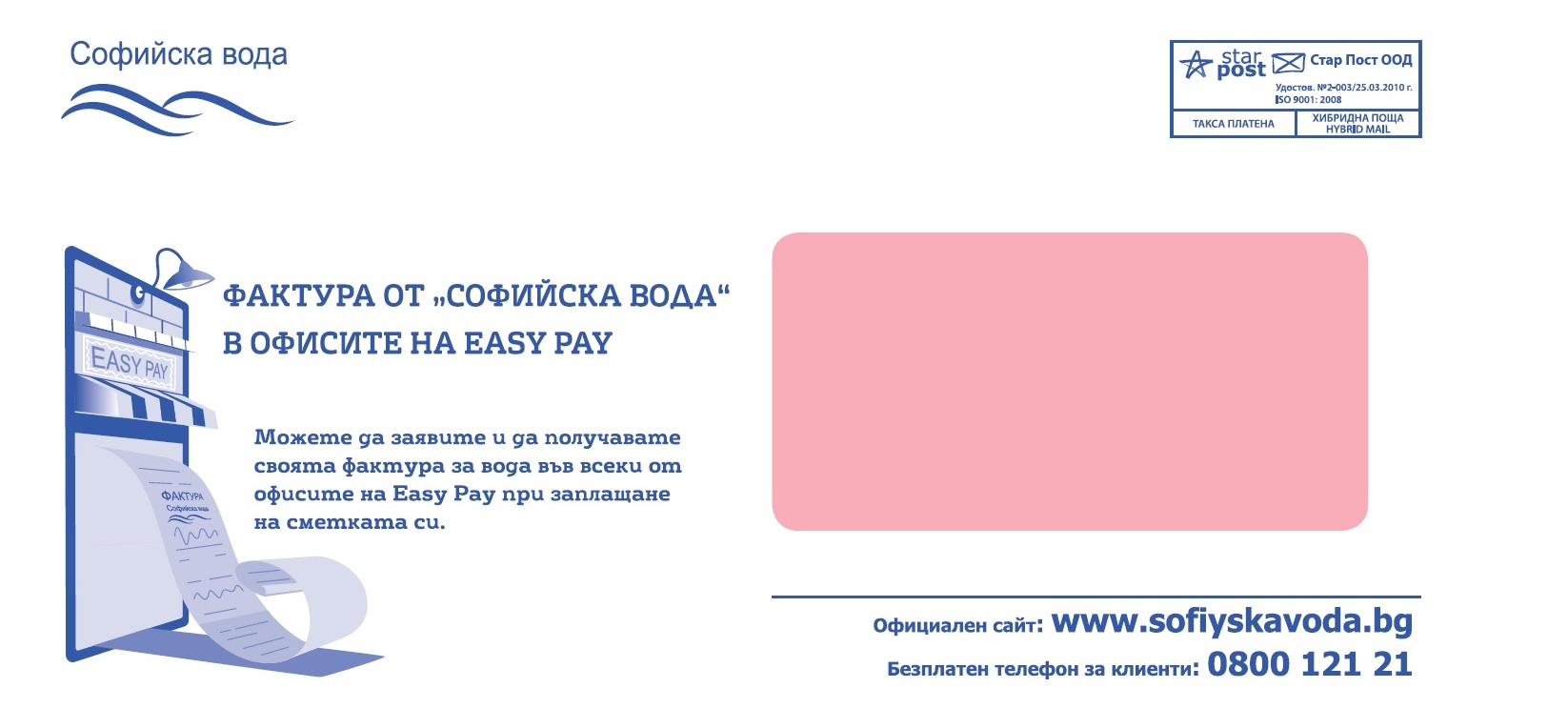 Sofiyska Voda AD reminds about the possibility to obtain invoices at the EasyPay cash desks
The service is provided in nearly all offices with a few exceptions
---
02.04.2021
In the fall Sofiyska Voda AD, operated by Veolia, presented the possibility to obtain an invoice also in some of the cash desks of EasyPay. The service is provided in nearly all offices with a few exceptions, as the complete list of the sites where you may request the service can be found HERE.
Customers may request an invoice from the EasyPay cash desk by filling in an application form on location, provided that the customer has an unpaid bill. After he/she requests the receipt of an invoice through EasyPay, in the next visit the customer may also get the actual paper invoice. Receipt of invoices for several addresses could also be requested.
The service covers an indefinite period of time and it is not necessary to be periodically renewed, until the customer opts for a different way of receiving an invoice.
The delivery of invoices via EasyPay is part of the constant efforts of Sofiyska Voda to facilitate and save time to those of its customers, who prefer to receive a paper invoice and pay their bills in cash.
An increasing number of customers choose the fastest and easiest access to their invoices through subscription for an e-invoice. The service is free of charge and provides an electronic version of the original monthly invoice with e-signature and full validity before the state institutions. Both services are available through the personal profile of the customer after a preliminary registration on the website of Sofiyska Voda, as they may also be requested in the Customer Service Centers.