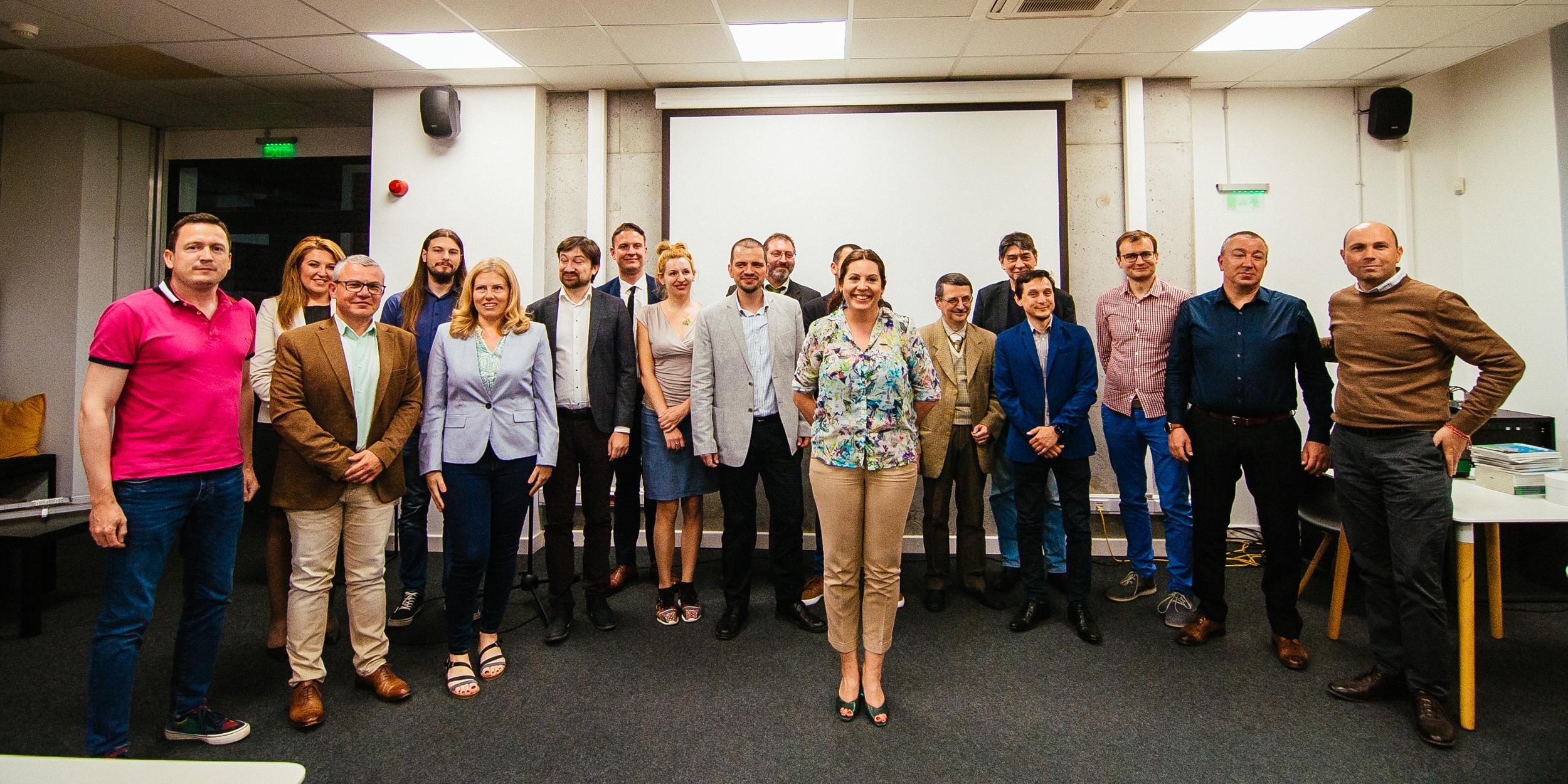 Two are the winners in the second joint cohort of Sofiyska Voda, operated by Veolia, and Innovation Starter Accelerator
"Decarbonyzer" and "Digital Condominium" won the opportunity to work with the fund of the innovation agency and Sofia's water company
---
23.05.2022
In 2021, Sofiyska Voda, operated by Veolia, signed a 5-year memorandum of cooperation with Innovation Starter Agency and its accelerator program for "pre-seed" funding.
During the first joint cohort in 2021, that was third in a row for the Accelerator, the startup SatGeo received the opportunity for funding, technical support for validation of the idea and a contract with Veolia for further development of the project. The company develops a technology based on satellite images to identify leaks along the water network that proved its high efficiency in numerous field tests.
The main topic of the joint program of Sofiyska Voda and the Innovation Agency in 2022 is Net Zero Emissions. Two companies were the winners:
1. Decarbonyzer is a project of the experts from Varna – Mihail Simov and Kalin Nikolov, who focused their efforts on reducing the harmful emissions from internal combustion engines. They developed their project with the help of the Technical University of Varna, where they also built the scientific laboratory "HyLab". The product of their company Technovatorz is called Decarbonyzer – it is a system for the production of gas – oxyhydrogen – which is installed on the internal combustion engine. Synchronized with the operation of the engine, the decarbonyzer produces the required amount of gas, which fed through the intake system participates in combustion. As an additional source of energy, oxyhydrogen leads to a much more complete combustion of the fuel mixture, thus reducing harmful emissions from the engine and its fuel consumption. Technovatorz's project received recognition as a winner in the competition of the Karoll Knowledge Foundation – "Entrepreneurs in Science" in 2021.
2. "Digital Condominium" or simply put "Entrance Expert" combines the experience of its creator Martin Dimov, who is an IT expert with cyber security specialization and at the same time is block manager in a residential building in the capital. The platform which not only digitalizes the process of payment and accountability in residential buildings, but also gives the neighbors the opportunity to collaborate and communicate about important topics, won us over with its simple, clean design and excellent user experience (UX). In fact, Martin is already managing a few buildings on a voluntary basis. It is how he came up with the idea that people need enough money to upgrade and maintain not only the building, but the surrounding areas, too. Owing to this experience he developed a platform to facilitate, improve and automate the process of maintaining the condominium from the point of view of the block manager, the cashier and all good neighbors living in an entrance or residential complex.
Out of the 20 projects that applied, 7 were admitted to the accelerator program and with the help of training and mentoring the final presentations for them were elaborated. The Innovation Starter Accelerator Program has the long-term support of Sofiyska Voda AD, Aurubis Bulgaria and the European Investment Bank.